Mobile Resource Manager is the field service management solution designed to give the right people access to the right information at the right time.
This real-time, 2-way communication system allows you to use your existing resources (people, subcontractors, & equipment) more efficiently and effectively and scales with your company. Built on Microsoft SQL, Mobile Resource Manager allows you to: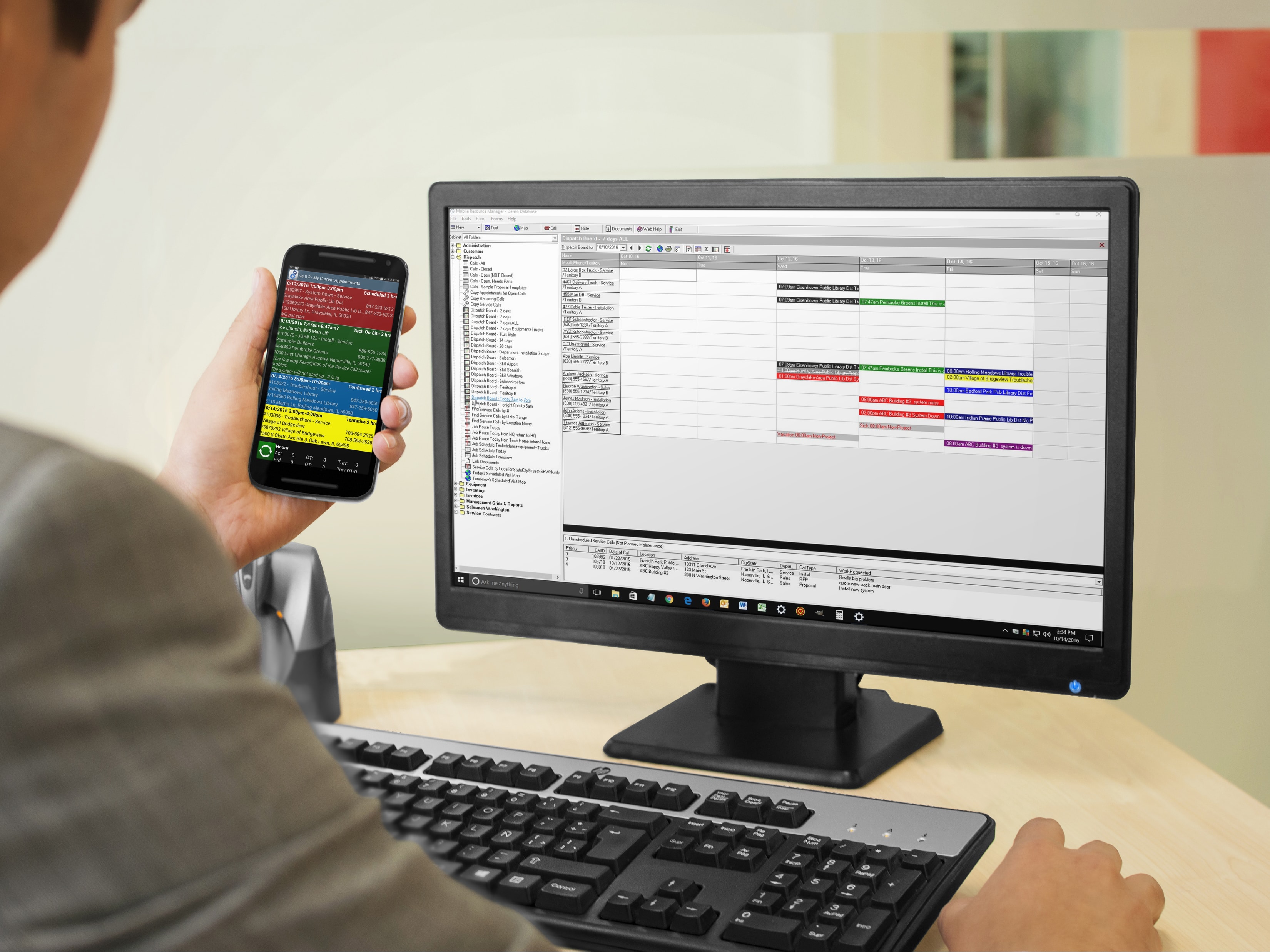 View assigned service calls at a glance
See call status with bold, graphic displays
Use drag-and-drop dispatch boards to assign service calls to available technicians
View call detail with a click of the mouse
Search for existing customers by name
Manage your maintenance contracts
Map addresses
Click-to-call phone numbers
Add new customers on the fly
Access equipment inventory & service call history instantly on-site
Our software support team has years of experience and expertise to make sure you are up and running quickly and getting the most out of Mobile Resource Manager.
Available in Small Business, Professional, and Enterprise versions, this solution meets the needs of businesses big and small - from one-man operations regional and national corporations.