Mobile Resource Manager service call software helps you run and manage your field service resources with increased efficiency, productivity and superior customer service.
The native app has an easy-to-use interface so you can: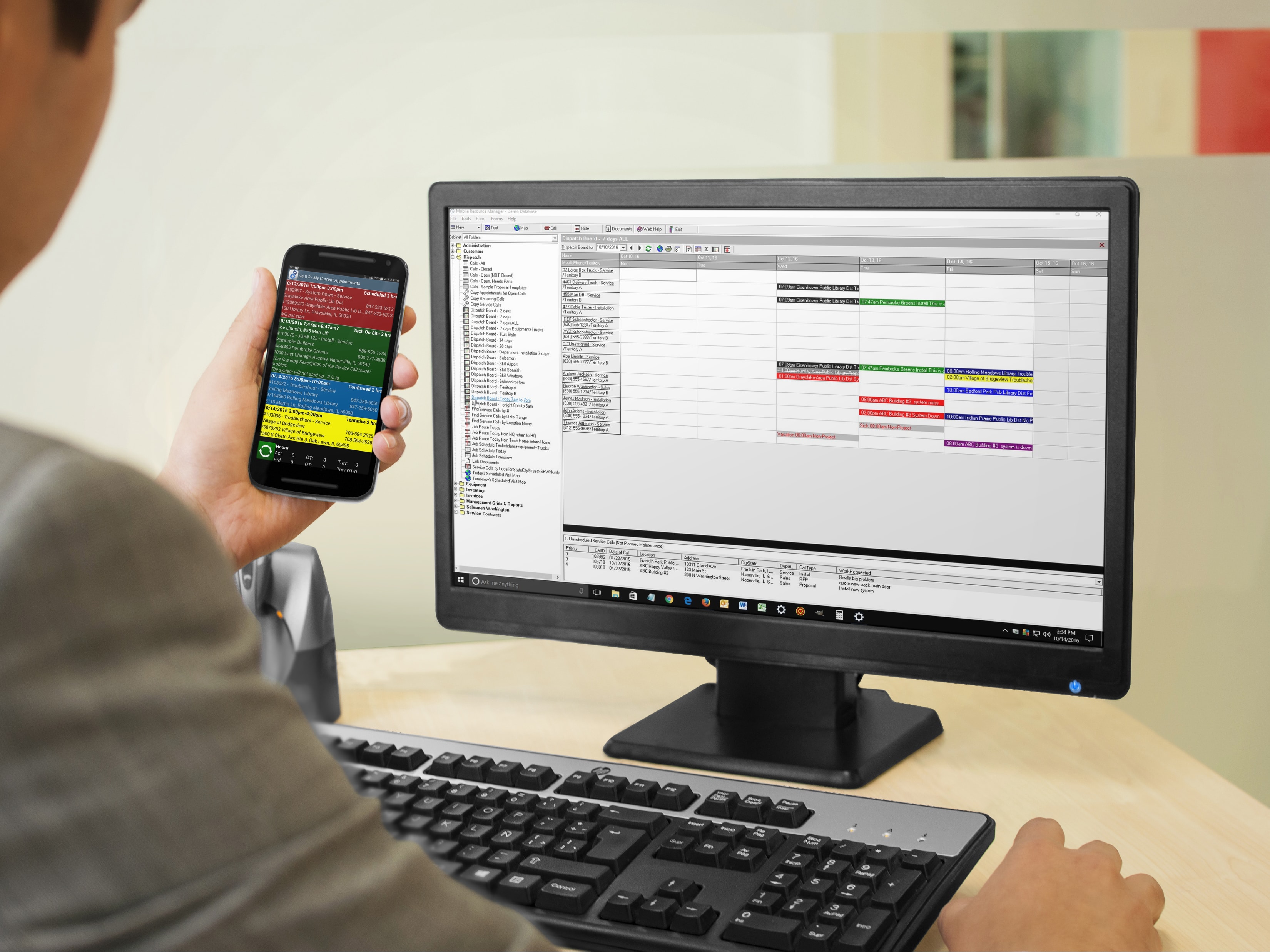 View assigned service calls at a glance
See call status with bold, graphic displays
Use drag-and-drop to assign service calls to available technicians
View call detail with a click of the mouse
Search for existing customers by name
Manage maintenance contracts
Map addresses
Click-to-call phone numbers
Add new customers on the fly
Access equipment inventory & service call history instantly on-site
With a proven track record, our software provides the functionality you need to operate your business and manage the dispatching of field personnel.
Mobile Resource Manager is available in Small Business, Professional, and Enterprise versions – meeting the needs of the smallest organizations to the largest corporations.
Browse the benefits or watch the product tour see how Mobile Resource Manager helps you make the most out of your field resources. Ease the burden of fulfilling your customer's high expectations while remaining cost effective.
Mobile Resource Manager Field App
Mobile Resource Manager Field App is state-of-the-art field resource management software designed to manage the dispatching of personnel and resources. Mobile Resource Manager is the ideal solution for any service company and construction contractor.
Discover the practical benefits in using this Field App for your organization:
Improve customer service using real-time field service information
Reduce operational costs
Increase profits by fitting in more jobs per day
Simplify and better manage service calls that will lead to dramatic increases in overall efficiency and service calls
Empower field service technicians and eliminate paper work orders using signature capture
Increase levels of efficiency, productivity, and profitability with use of the Daily or Multi-day Dispatch Boards